Is your dental practice at risk of HIPAA Violations? Have you conducted a Risk Assessment as required by law? Do you know if your computer systems are secure? Does your team know how to prevent a cyber attack?
If you have not updated your HIPAA program to meet the 2013 Final Omnibus Rule, you are OUT OF COMPLIANCE! Dentists must implement a HIPAA program to protect their practice, their patients and their livelihood.
My first choice for a HIPAA program is the HIPAA E-Tool® which is a software program provided in the cloud to help office managers, practitioners, and business associates assess risk and then work toward compliance. If a breach occurs, the HIPAA E-Tool® guides administrators through a step-by-step process back to business as usual. The HIPAA E-Tool® is easy to use, includes a staff training component and provides you with peace of mind. Click this link https://thehipaaetool.com/ and be sure to tell them Leslie sent you.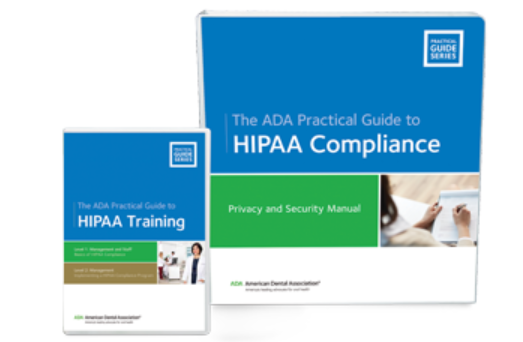 The American Dental Association Practical Guide to HIPAA Compliance. It comes with sample policies and procedures; sample Business Associate Agreement; sample Notice of Privacy Practices in English and Spanish; glossary of key terms; and a digital version of the book so you can customize the forms for your practice. It also includes a training CD.
Call 800-947-4746 or https://ebusiness.ada.org/ProductCatalog/productcategory.aspx?ID=10&ProdCategoryID=10 to order online. The item number for the Complete HIPAA Kit is J598BT.
Have the Kit but need hands on assistance implementing your HIPAA Program?